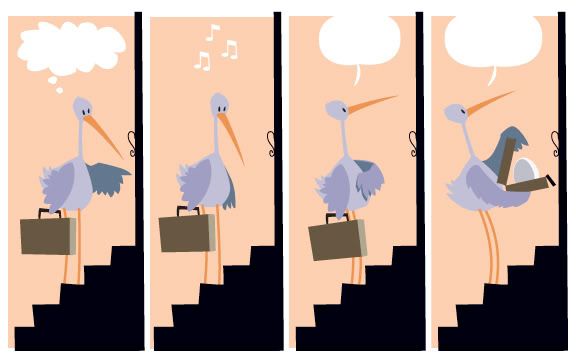 Dang, I have so busy I haven't posted anything in a long time.
Okay, here's whart I've done recently.
First, a greeting card for Ezra Daniels' line of comic artists-created greeting cards, Loaded Blanks. The premise is that the consumer buys the card which has empty word balloons, and s/he fills in the text to personalize it. Check out some of the other cards at www.loadedblanksHQ.com
The card I made was for a New baby. The front of the card is in color, the interior in B&W...